Hip-hop and hiplife recording artist from Tema, Michael Owusu Addo, better known by his stage name Sarkodie has proven to the world how best he is.
Sarkodie years back before his fame was regarded as nobody in his environs but has now become the best in the country.
The BET award-winner from day one of his career did not give up on rap until he saw the light at the end of his tunnel. Sarkodie is not the "Dada bee" rappers who did not see poverty at the early stages of his life.
Quiet as Sarkodie was many years back, he moved from one destination to the other competing with rapers to prove his rapping prowess. Sarkodie has been in the industry for not long but his achievements cannot counted.
Just take a look at the photos below and compare them to his current pictures. Its a long way coming for Michael.
Check The Photos Below;
And this is what E.L said about Shatta Wale….
Video: If you hate Shatta Wale, you'll die and he will still be alive– E.L
Rapper E.L is cautioning people against trying to hate controversial dancehall artiste, Shatta Wale.
According to him, anybody who tries it, does so at their own risk.
There had been reports suggesting that the 'Koko' hitmaker and Shatta Wale were not the best of friends.
Last year, in an interview with KMJ on Daybreak Hitz on Hitz FM, E.L refrained from answering questions concerning Shatta Wale.
This sparked rumours that all was not well between the two.
However, speaking in an interview with Doreen Andoh on the Cosmopolitan Mix on Joy FM, the rapper, born Elom Adablah, said Shatta Wale is a 'brother'.
"I don't have a problem with Shatta. Shatta is my brother. He gave me a piece of advice [when] we were sitting at Heathrow Airport; we had a great discussion," he said.
"I love Shatta Wale. You cannot hate Shatta, you will be shooting yourself in the foot," the 2016 Ghana Music Awards 'Artiste of the Year' warned.
Watch the video below…
Trending now is….
Woman who saved childhood friend who went mad gets him a shop and house (PHOTOS)
– The 'mali mali' shop is located in Ruai along Kangundo road and is well stocked with wares
– Wanja who mobilised funds through social media, also rented a house for Hinga who was once a drug addicted street boy
– Hinga is set to get out of rehab on January 28, to start life afresh after languishing in the streets for years
Nurse turned Philanthropist Wanja Mwaura who saved her long term childhood friend Hinga from drug addiction went the extra mile of purchasing the newly reformed Hinga a shop and house.
In a Facebook post seen by Celebritiesbuzz.co on Thursday, January 18, Wanja announced the heartwarming news of having managed to secure a shop and house for the new look Hinga.
Wanja wrote in the post: "With the money we raised we have opened a Mali Mali shop for him and gotten him a house to stay."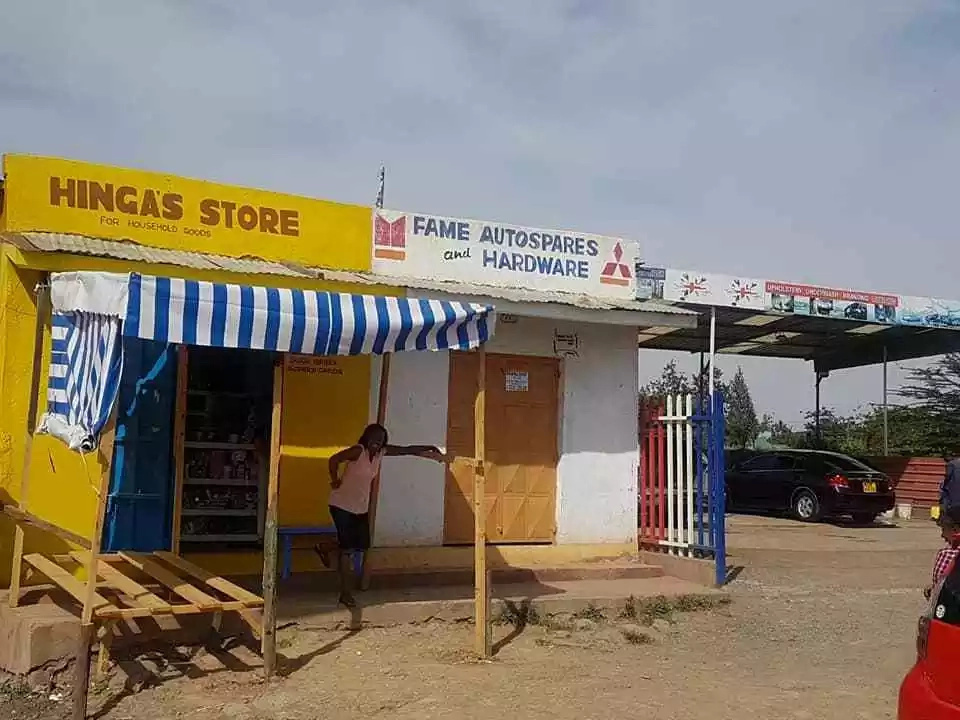 Hinga, who is expected to complete his 90-day rehabilitation program on January 28, will be the proud owner of his very own shop and will not have to worry about being homeless either.
"As we all know he was living of the street with nothing," Wanja went on.
The generous act of charity was made possible by Wanja's plea to members of the public through social media to kindly donate to Hinga's cause and help him get back on his feet.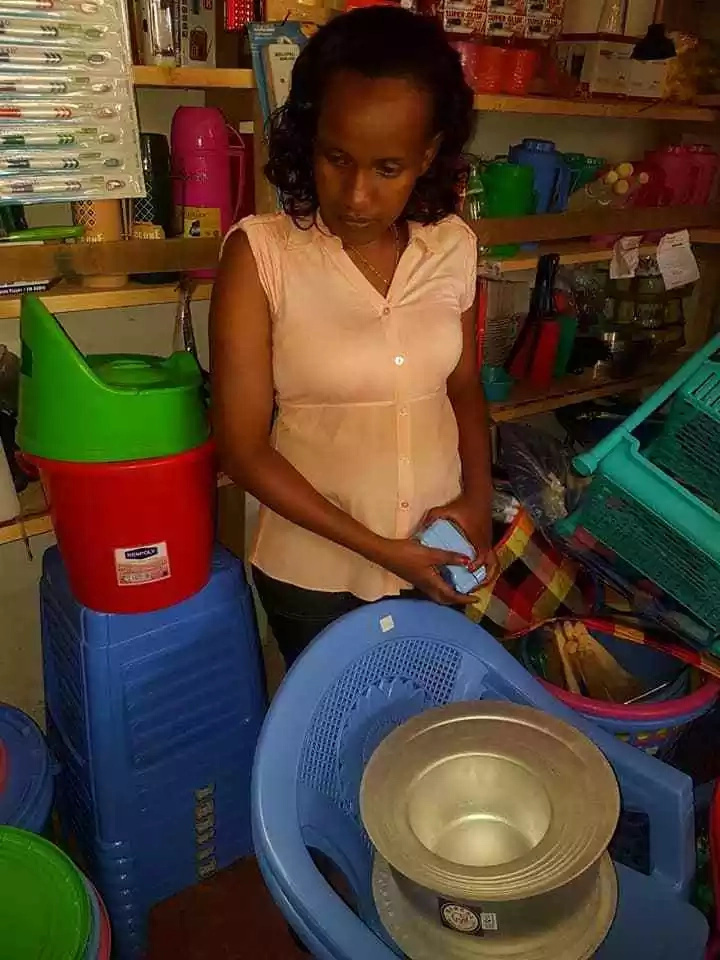 Mwaura bumped into Hinga, her former classmate, in October 2017, around Chiromo area and found that he had a drug addiction problem and was suffering from depression.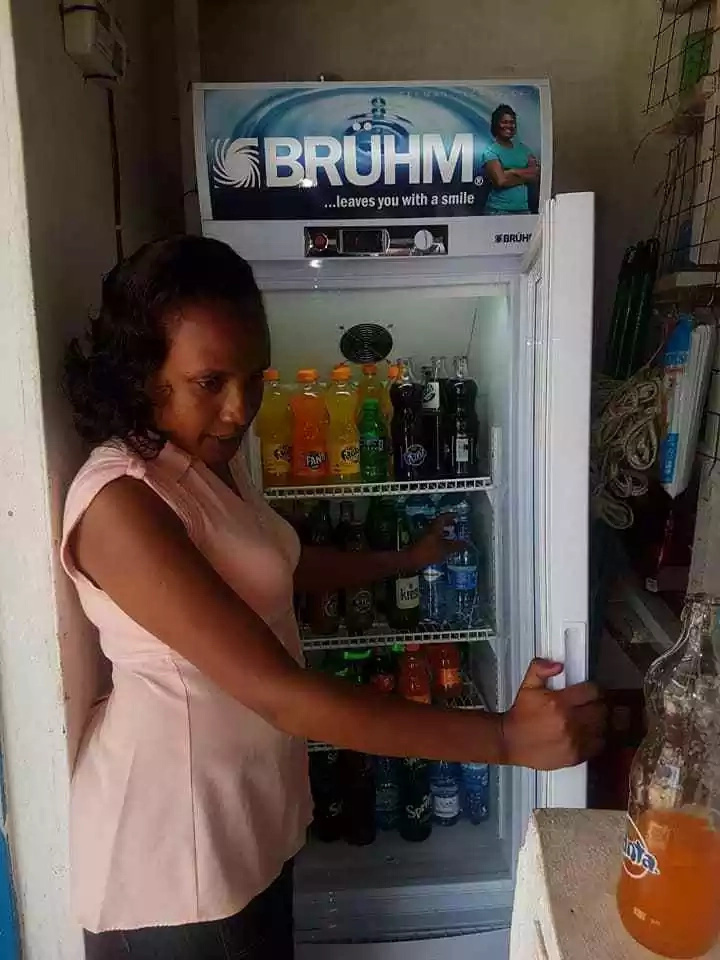 She made a passionate appeal on social media and help came pouring with money raised, enabling Hinga to go to rehab.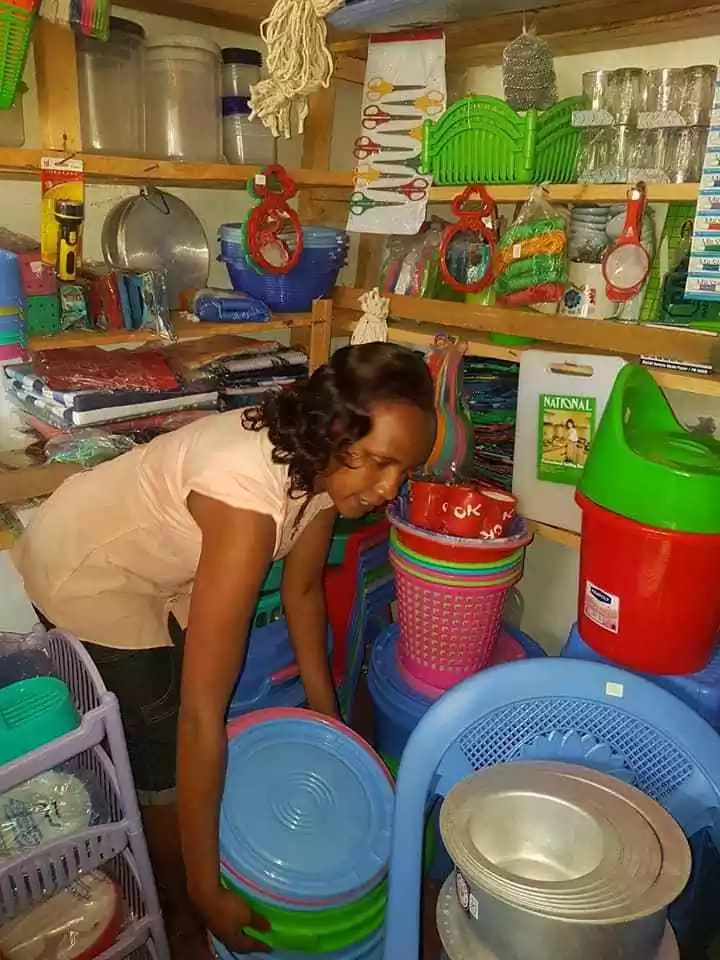 Talking of money here… Read below
Photos: Man buries his father with Ghs34,747 in cash filled inside glass-topped coffin
A beloved son on January 16, gave his deceased father a final and befitting send-off with lots of cash.
The man from Selangor, Malaysia filled his father's glass coffin with RM30,000 (US$7,630)
Photos from the funeral have since gone viral on social media, with stacks of RM50 notes covering the dead man's body in the glass-topped coffin.
The funeral was held in the southern part of Selangor, near Kuala Lumpur. However, the location of the cemetery wasn't disclosed for fear of grave theft.
See photos below:
Girl, 14, Gang Raped By Four Men At Elembele After Attending A Party
A 14- year -old girl (name withheld) has been raped by four men at Ellembelle in the Western Region.
A 14- year -old girl (name withheld) has been raped by four men at Ellembelle in the Western Region.
Narrating the harrowing incident on Ankobra FM Tuesday, the victim revealed that the men drugged her, took her to an undisclosed location, and raped her .
The ages of the perpetrators are 35, 25, 18 and 17. The case is currently being handled by the Esiama Police.
The incident occurred last Monday (15-01-18) at a party at Asenda, a small community within the Elelbelle district.
According to the girl, the last thing she saw at the party was a drink (Fanta) she was offered by one of the suspects.
"I woke up the next day and saw multiple blood stains on my underwear . I also felt sever pains in my vagina and abdomen," the victim recalled.
She failed to narrate the ordeal to her mother because she (victim) did not want to be beaten for attending a party. She rather confided in a friend's mother who informed her (victim) mother.
They later lodged a complaint with the Esiama Police Station. A subsequent examination at the Eikwe Hospital confirmed the incident.
Maa Gifty, mother of the victim said parents of three of the suspects visited her Monday evening (22-01-18) for an amicable solution, but she rejected the offer.
No arrest has been made so far even though the incident has been reported to the police.
In other news, Kumkum Bhagya TV host robbed at gun point
Tima Yeboah, host of popular telenovela Kumkum Bhagya has been robbed at gun point.
Tima who confirmed the story to Zionfelix.net Saturday evening disclosed that the accident happened at New Bortianor, a suburb in Accra, right after the U-turn at Westhills Mall.
Narrating how the incident happened, the Multimedia worker revealed that one of the two robbers was lying on the road and the other by the roadside pleading for them to help his ailing brother when she was approaching the scene with her driver.
According to her, she asked the driver to bypass the man on the floor because she knew that it was a trick but her driver who felt sorry for the unknown person on the floor pleaded they stop to help since the two men were in trouble.
Tima Kumkum as she is fondly called continued that the man on the floor pulled a gun as soon as they stopped requesting for items on them. Miss Yeboah then got out of the car and presented a whooping sum of Gh1200 she had on her.
Asked how they broke free from the confinement, the actress and voice-over artiste told Zionfelix.net that the muggers made a quick exit after they saw a police patrol team approaching the scene.
The TV and radio host further said her phones fell from her lap when rushing to step out of the car to present the money to them else they would have taken her phones as well.
She promised to report the issue to the police on Monday.
In other news, Naked Video Of A Pastor's Wife Accidentally Hits A Whatsapp Group
CelebritiesBuzz.co has a naked video of a Pastor's wife which happens to be accidentally sent to a Whatsapp group.
Reasons why she recorded the n*ked video of herself isn't known.
But perhaps, she's doing it for her husband or for the seek of a 21st century hell of a fun.
We can't publish the video here due to its graphic nature but we have photos of the Pastor and his wife.
Such a beautiful woman:
They have a child together:
Comments
comments